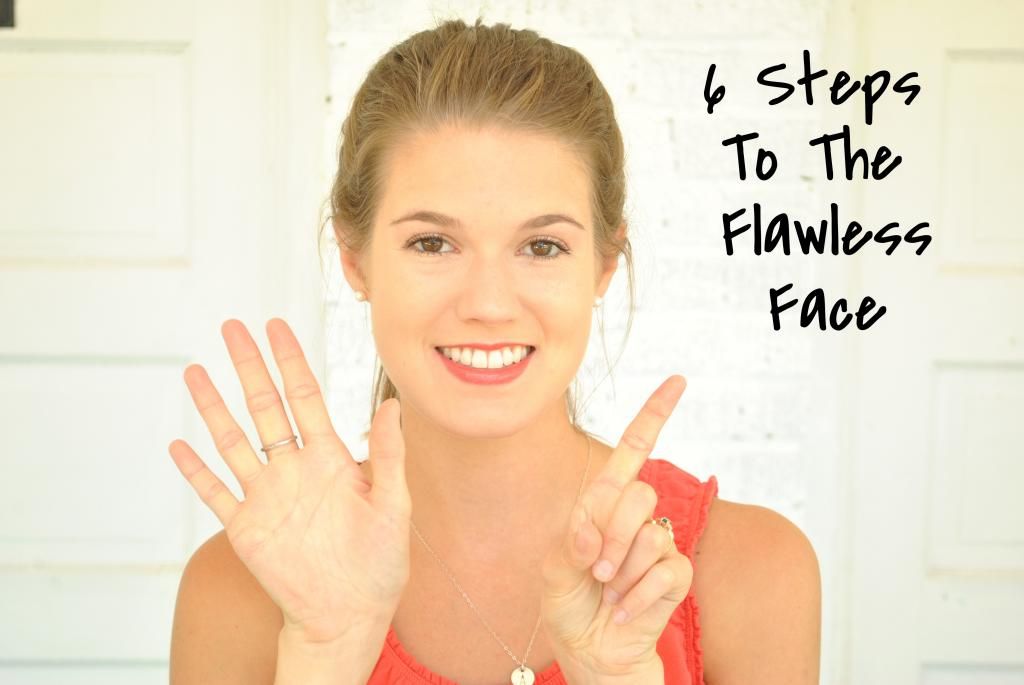 Hello Ladies!
Today I'm sharing my six steps to give your face a flawless look. Of course, there are many ways to accomplish this, but I personally don't like to wear a ton of makeup, since sometimes you can look like you're wearing a mask.
So, I have created a six step process to get a beautiful, flawless look, while also looking natural and soft.
Start with a blank canvas.
Begin your routine with a clean, moisturized face.
Step 1: Primer.
I used to just put my makeup on without anything under it, including moisturizer. And you can imagine how that turned out. Flaky, patchy looking makeup in winter and oily, runny makeup in summer. I never knew until about a year ago that you should use a primer under your makeup. Changed my whole makeup experience once I started using one.
Step 2: Foundation or BB Cream.
Right now, since it hasn't actually gotten cooler here yet, I'm still using my BB Cream. I love this stuff! It's so nice and light, but at the same time, gives great coverage.
Step 3: Eye Concealer.
This is another product I never used until just recently. The way it makes those awful dark circles go away is just miraculous.
Your half way to a beautiful, flawless finish!
Step 4: Eyeshadow.
I started wearing makeup when I was 16, but I never really grasped the concept of eye makeup. I would put it on, but it always looked extremely dark and heavy. It took a lot of attempts before I was able to finally get it right. Cream shadows are great for summer and powder shadows with a base are great for winter.
Step 5: Mascara.
I love wearing mascara! It instantly makes my eyes look awake and alive. It also brightens the face.
Step 6: Lipstick or Gloss.
I change my lip routine seasonally. Summer is great for glosses and lip tints, while winter is much more suited to lipsticks.
And there you have it! A flawless face in less than 10 minutes.
And now for the giveaway!
Beautiful You turns four months old today! Yay!!! I can't believe I've been writing this blog for four months. Time has flown by. But anyway.
Since I started this blog, I've gotten so much encouragement from all of you and it has really helped me continue writing, even when I wanted to give it up. So, as a thank-you, I'm giving away a $15 gift card to Sephora, one of my favorite makeup stores. I've bought so many great products from them.
The rules are very simple; just enter the rafflecopter below. The give away will run from today till the last day of the month, September 30, 2014, at 11:59 EST.
May the best woman win!!! And thank-you so much for all of your support and encouragement. It really means a lot.
a Rafflecopter giveaway
Makeup I used in this tutorial:
Rimmel Stay Matte Primer
//
Garnier Oil-Free BB Cream
in Light/Meduim //
Maybelline Super Stay 24HR Concealer
in Ivory //
Clinique Chubby Stick Shadow Tint
in Bountiful Beige //
L'Oreal Power Volume 24HR Mascara
in Black //
Clinique Different Lipstick
in Sugared Grapefruit