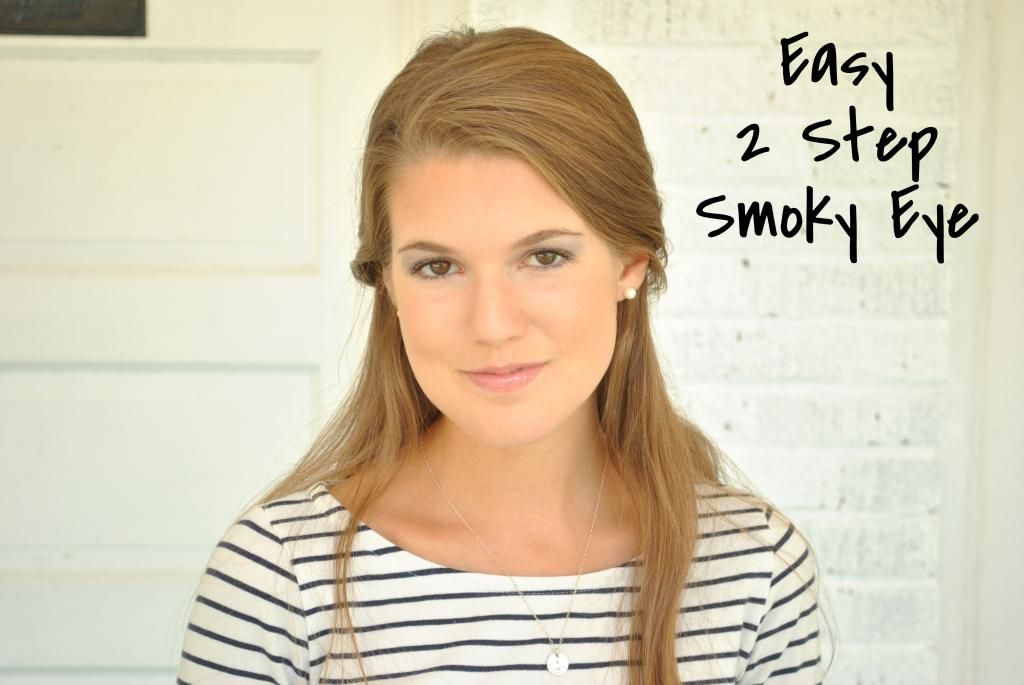 Hello Ladies!
Sorry for the week of silence. I sometimes forget how long it's been since I blogged last and then I panic. Like literally. It usually hits me right as I'm falling asleep. Then, I'm tossing and turning in my mind, wondering why I let it go so long.
But, enough of that. On to the tutorial!
A few weeks ago, I picked up a makeup product from the discount/closeout section on Kroger. Seriously, if your Kroger has one, you have to check it out. You can buy so many make products; some for less than half their original price. I found a Cover Girl Smoky Shadow Blast in Silver Sky tucked away on the shelf. The packaging was a little worn looking, but it had not been opened and it was a great deal. Needless to say, I bought it.
I have since found out that they no longer make the Shadow Blasts so if you want to buy any of them, they have them on eBay, Target, and a few online boutiques.
Here
is the link to my color.
For a cheaper eye shadow, this one doesn't do too badly. The only thing didn't like about it was the fact that it didn't stay. After a few minutes, it creased. But, I tried it with a primer and it worked beautifully.
So without further ado, let's begin.
Step 1:
Start with a primed lid. I use E.L.F. eye shadow primer (
here
).
Step 2:
Start with the Step 1 end of the eyeshadow stick. Step one for my color was the Silver. I covered my entire eyelid with it and then worked it up to me brow line.
Step 3:
Then, using the step two end, color in your crease and draw a line along your lash line. Color in the triangle shape you have created in the corners of your eyes.
Optional:
You can color a line along the bottom of your eyes and then smudge it slightly.
And that's all! Add a little mascara and
voila!
, you have the perfect smoky eye. I really like the color and would like to try others. Let me know what you think. What are your favorite ways to create a smoky eye?
Makeup I used:
1.
E.L.F. Eyelid Primer
// 2.
Cover Girl Smoky Shadow Blast
in Silver Sky
Don't forget to enter my blog's birthday giveaway here!